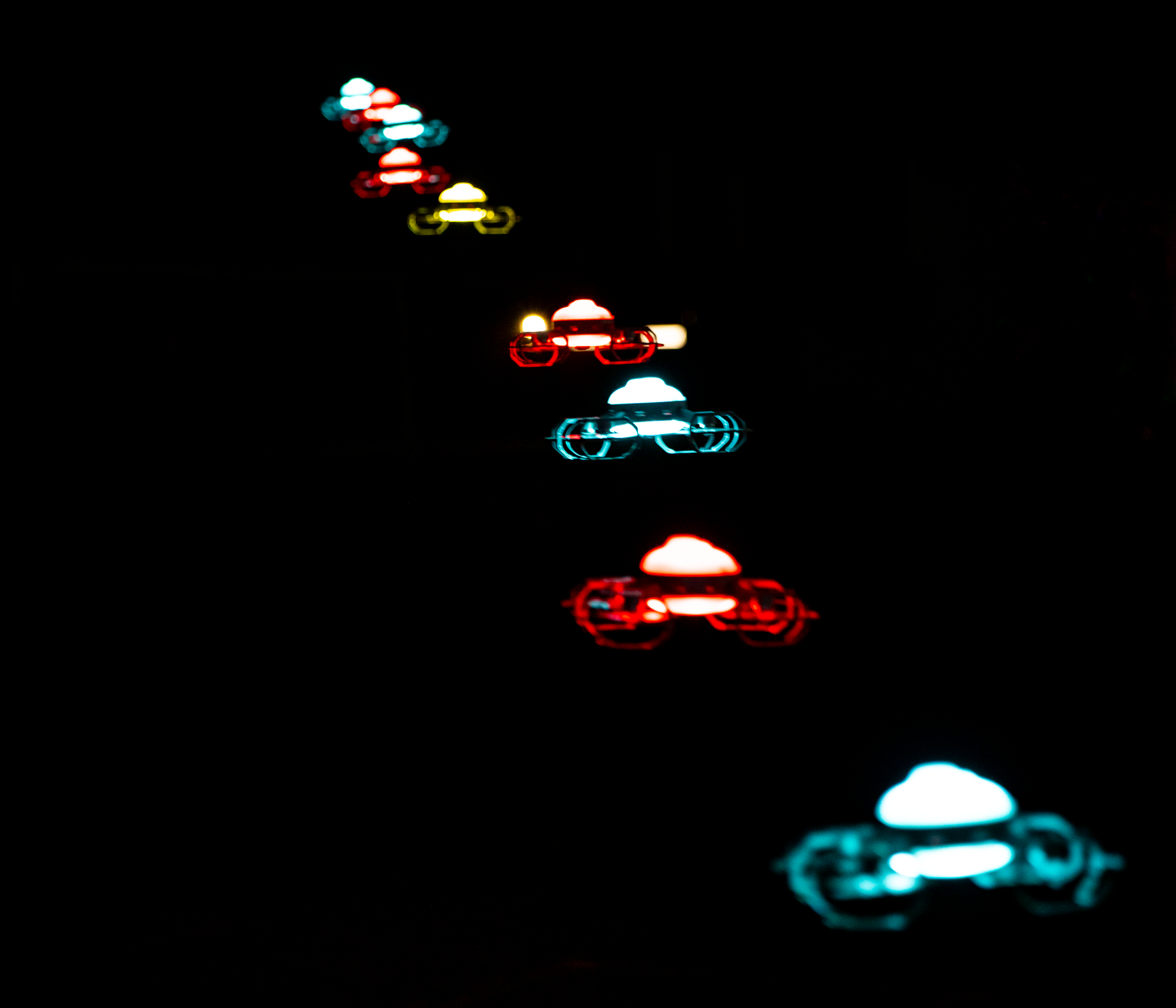 Drone Light Show Kit
High School
Higher Ed
Middle School
Get ready to ignite the skies and captivate your students like never before with the extraordinary DroneBlocks Drone Light Show Kit! This groundbreaking DIY kit is your ticket to creating mesmerizing drone light show swarms that will leave your audience in awe. The DroneBlocks Drone Light Show Kit will include everything you need to launch your very own drone light show swarms.
Elevate your school events to extraordinary heights with the DroneBlocks Light Show Kit
Seamlessly choreographed drones into stunning formations and captivating dances. Designed for indoor applications, these drones are engineered to perform dazzling low-altitude light shows. Whether it's an auditorium, gymnasium, or even a classroom, the possibilities are limitless. Our drones have a maximum programmable height of 8 meters and can gracefully maneuver within an area of up to 30m x 30m. With built-in safety features and precision controls, you can focus on delivering an unforgettable experience while ensuring a secure environment for everyone involved.
With pre-programmed "shows" included in the kit, you can kickstart your drone light show experience right away. But why stop there? Unleash your creativity with our user-friendly software, allowing you to modify existing shows or craft your very own masterpieces. Setting up is a breeze!
Swarm Size

Swarm up to 130 drones on a single base station and up to 200 in one setting.
Watch this video
Packages Include
Curriculum
It's not just about coding—it's about fostering innovation and critical thinking in young minds. Our curriculum is meticulously crafted to engage students at every level, integrating theory with hands-on activities.
Curriculum Preview
Support
Questions? Challenges? We're here, always ready to guide. Because when educators succeed, so do students.
Professional Development
DroneBlocks provides professional development opportunities to ensure educators are well-equipped to deliver our STEM curriculum.
Ongoing Support
You're never navigating solo when you're with DroneBlocks. Our extensive support resources and channels are your co-pilot, ensuring a smooth learning journey.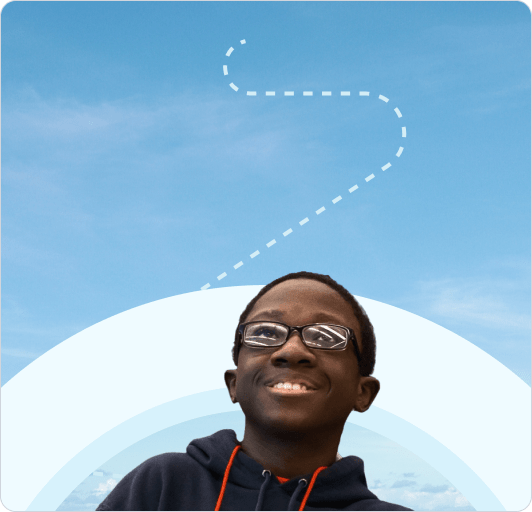 Give Your School District Wings
Talk with DroneBlocks about enrolling your school in the most innovative STEM education programs.