Introducing the Go1 Quadruped Robot – your gateway to a world of limitless possibilities!
This cutting-edge robotic marvel is not just a gadget; it's a powerful tool designed to inspire and educate. With its sleek design and advanced features, the Go1 is perfect for both beginners and experts in robotics. Imagine the thrill of programming a robot that can walk, run, and even perform complex maneuvers, all while gaining valuable insights into the fascinating realm of robotics. Join the future today and program a robot that sparks creativity and innovation like never before!
Programming Languages

DroneBlocks, Python, Open-CV, C++, ROS, Node-JS
Watch this video
Packages Include
Curriculum
It's not just about coding—it's about fostering innovation and critical thinking in young minds. Our curriculum is meticulously crafted to engage students at every level, integrating theory with hands-on activities.
Curriculum Preview
Quadruped Robots
Check out all the latest updates and educator spotlights on the Go1 Robot Dogs
Support
Questions? Challenges? We're here, always ready to guide. Because when educators succeed, so do students.
Professional Development
DroneBlocks provides professional development opportunities to ensure educators are well-equipped to deliver our STEM curriculum.
Ongoing Support
You're never navigating solo when you're with DroneBlocks. Our extensive support resources and channels are your co-pilot, ensuring a smooth learning journey.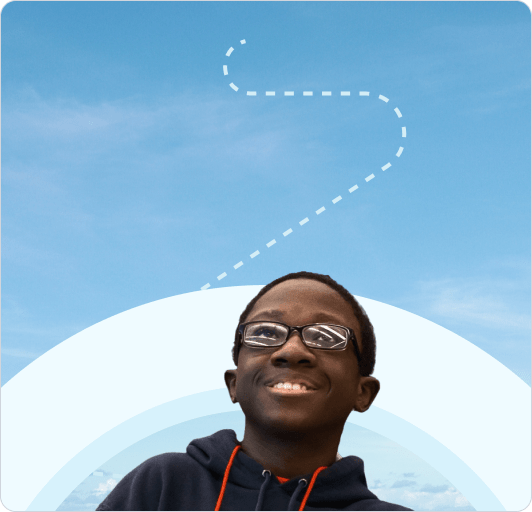 Give Your School District Wings
Talk with DroneBlocks about enrolling your school in the most innovative STEM education programs.