Elevate Learning with DroneBlocks' Drone STEM Curriculum
Transform traditional classrooms into future-ready learning hubs with DroneBlocks. Our comprehensive drone STEM curriculum, interactive apps, and hands-on kits are designed for students at all educational levels.
Trusted by Top Organizations and 500,000+ Students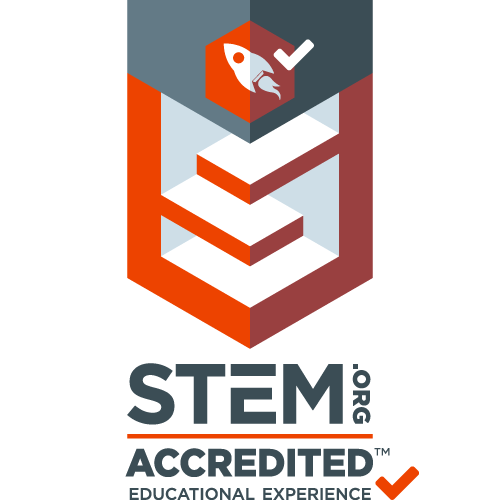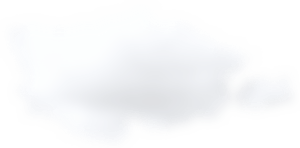 What We Do
We make
learning programming more accessible and entertaining

, through a complete drone solution. Who We Do It For
Students

, from elementary to college, seeking opportunities to further their education.
How We Do It
Programming curriculum, DroneBlocks applications, and all-in-one drone kits.
Watch this video
Learn More
DroneBlocks has created an online curriculum and a free app to help students embrace the fascinating technology behind drones. With a focus on real-world coding, the app features an intuitive drag-and-drop interface that lets students easily build a plan for their drone
Our Programs
Our Products
Programs
Sparking curiosity, one program at a time. Whether students are just getting started or are coding experts, find interactive experiences that resonate with every student.
Products
From classroom-friendly kits to hands-on tools: Explore our hardware, packages, and accessories tailored for the educational journey.
Curriculum
It's not just about coding—it's about fostering innovation and critical thinking in young minds. Our curriculum is meticulously crafted to engage students at every level, integrating theory with hands-on activities.
Curriculum Preview
Apps
DroneBlocks applications are not just tools, but gateways to a world of hands-on drone programming for your students. Seamlessly integrated with DroneBlocks curriculum and drone classroom kits, each app offers a step-by-step approach to STEM education.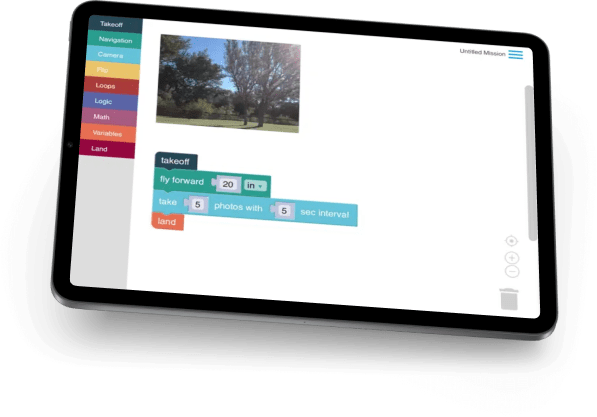 DroneBlocks Block Coding App
Step into the world of drone programming with the DroneBlocks Block Coding App. This user-friendly platform introduces drag-and-drop block programming, tailored to seamlessly integrate with the DJI Tello series drones, which includes the standard Tello, Tello EDU, and Robomaster TT (Tello Talent). It's an ideal starting point for students eager to grasp the basics of drone coding.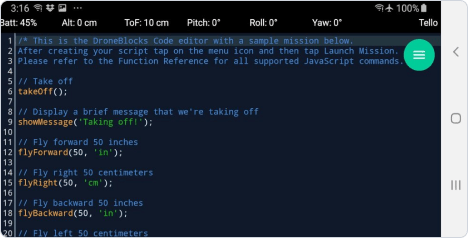 DroneBlocks Code
For those ready to take their drone programming a notch higher, DroneBlocks Code offers a more intricate platform. Evolving beyond the fundamentals of block coding, this app presents an opportunity to dive into JavaScript and other advanced programming methodologies, tailored specifically for Tello and Tello EDU drones. It's a comprehensive tool for users looking to explore deeper avenues of drone programming.
Available With Paid Curriculums
DroneBlocks Simulator
Ensuring every line of code is flawless before its real-world execution is crucial. The DroneBlocks Simulator offers a virtual playground where budding programmers can test and refine their coding techniques. With features such as a tabbed canvas and block-highlighting, it guarantees a practical experience, allowing students to confidently transfer their virtual drone programming skills to tangible drones.
Check Out The Simulator
Talk With Us
Support
Questions? Challenges? We're here, always ready to guide. Because when educators succeed, so do students.
Professional Development
DroneBlocks provides professional development opportunities to ensure educators are well-equipped to deliver our STEM curriculum.
Ongoing Support
You're never navigating solo when you're with DroneBlocks. Our extensive support resources and channels are your co-pilot, ensuring a smooth learning journey.
#droneblocks
Use the hashtag #droneblocks to showcase innovative ways you're incorporating DroneBlocks' STEM curriculum into your classroom!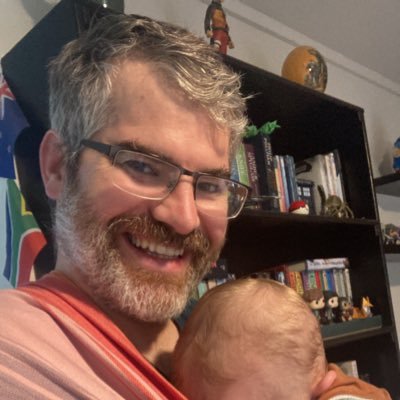 GetCTRL
@GetCTRL
Check out this awesome YouTube series by #droneblocks - great monthly summaries of Drone news and Drones in Education https://youtube.com/watch?v=L8ziGndR0nI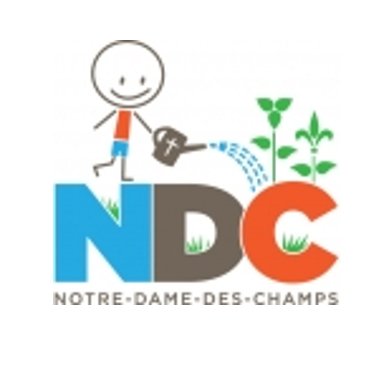 École élémentaire catholique Notre-Dame-des-Champs
@ecole_NDC
Superbe expérience avec Drone Go. Les élèves ont fait preuve d'engagement! #Codage, développement de #compétences variées, #pilotage, etc. Le tout avec @iciottgat ! #droneblocks
Joy Schwartz
@joyschwartz
Another great day of coding Tellos with @DroneBlocks at Langham Elementary!3rd/4th graders collaborated, problem solved, used math skills & more. Even tackled iteration!
hhsengineeringidealab
@hhsengineering2
Drone racing 101. Testing out the first obstacle. #coding #droneblocks
Yvette Scott
@RoboHippo22FMS
Trial #3 let's go!! Unforgettable memories. #tello #programming #Droneblocks #FarleyMiddleSchool
Mrs.Gardner
@mrst_gardner
Professional development rocks! Can't wait to use these in my classroom! @LanderSchools #drones #droneblocks #stem #tello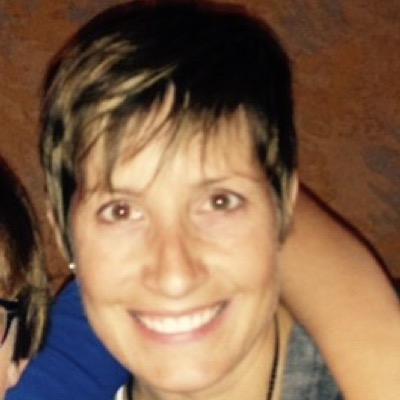 Nicol Howald
@NicolHowald
I'm excited to spend the day flying drones at @SaginawISD ! Thanks for the training. #remcdrones #remcawesome #droneblocks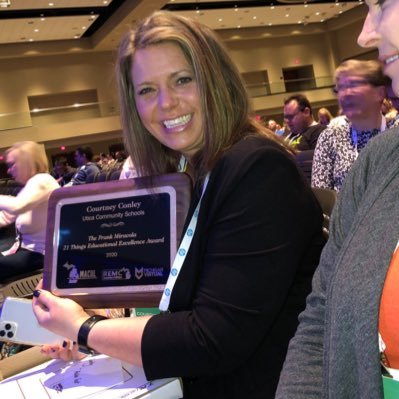 Courtney Conley
@tcconley29
So honored to be a UCS Foundation Educational Grant recipient! We are getting DRONES!! #droneblocks
Takis Samanis
@samtak
Wonderful times teaching my kids doing their first steps in programming using #Scratch and #DroneBlocks to fly #DJITello. Maybe we reach the point of doing it with #Python some day, who knows.
Rebecca Mondesir
@Mondesir_Becca
Week one of STEM Summer Bridge is a wrap! Here's a snippet of the students programing their Tello drones. #droneblocks
Greg Greco
@mrggreco
Students are using Tello drones and @DroneBlocks to learn the basics of coding. The excitement of watching your code work in a 3D world is truly amazing for them! #droneblocks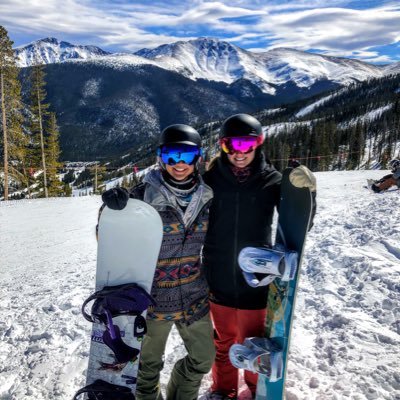 Allison Larsen
@Teach_Innovate
So many smiles today as we learned to code the flight paths of our drones #GoCIGo #Drones #TelloEdu #DroneBlocks #5thGrade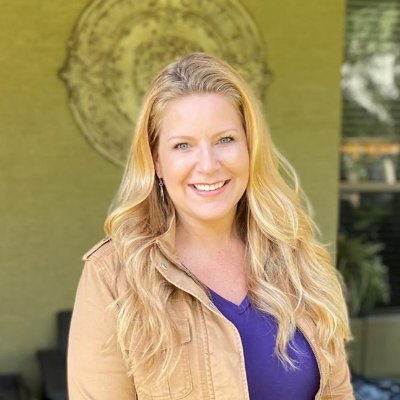 Ann Hargrove
@agrove21
Yesterday's Drone Mission: Code Tello to land in a circle and go through a hoop. 🤔 Making math engaging! All about measurement! @walzemNEISD #droneblocks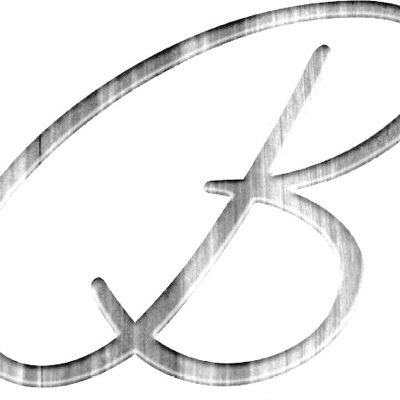 Matthew Balistreri
@MattBalistreri
@HamptonBays_MS Tech 8 class testing their code with a new Drone. #droneblocks #dji #WeAreHB #EngageHB #djitello #code
Dr. Josh Rayburn
@JoshRayburnKY
I #3Dprinted the cup for the #drone and we tried to get the ball in the bucket. We programmed the drone with #droneblocks Fun times! My kids loved this!
Lex Emmens
@lexemmens
Nice session about programming your own autonomous drone with #droneblocks and #python! Cool stuff!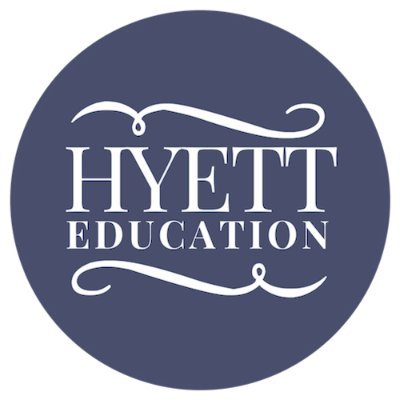 Hyett Education
@hyetteducation
Here are some images from the past couple of days of #drone #Coding here @MarlboroughCol Summer School 2023 #droneblocks #DJI
マッキーのパラレルシフト∞
@makinoshiki
ドローン講習。iPhone でドローンの動きをあらかじめプログラミングできる無料アプリ #droneblocks
Károly Nagy
@KarolyNagy
The first #DroneBlocks code is ready. Tomorrow we'll try out how it works. :) #Ryze #Tello #DJI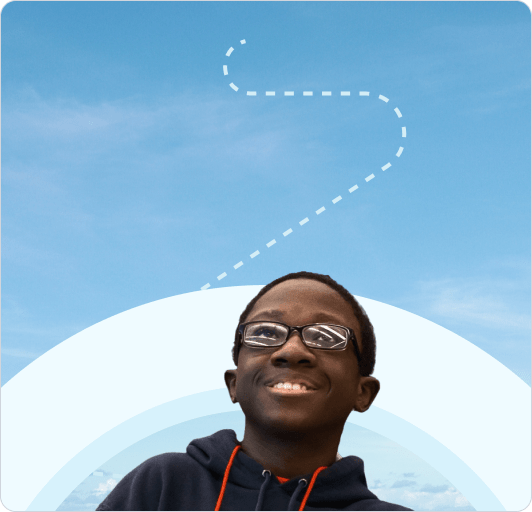 Give Your School District Wings
Talk with DroneBlocks about enrolling your school in the most innovative STEM education programs.