A Whole New Way to Teach Kids to Code
DroneBlocks offers schools a comprehensive solution to teach kids to code, blending top-notch curriculum with state-of-the-art hardware for a transformative STEM experience that your students wont soon forget!
DroneBlocks is Used Worldwide by 500,000+ Students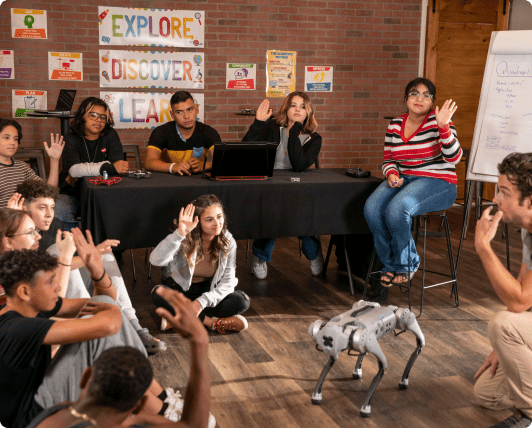 DroneBlocks for Schools
DroneBlocks is not just another line item in an educational budget; it's a catalyst for classroom transformation. Your investment gives students an immersive coding experience that's so engaging, they won't realize just how much they're learning
Increase Student Engagement

Getting kids engaged in lessons is challenging. DroneBlocks offers a unique and compelling way to teach kids to code, making learning both fun and exciting.

Better Academic Performance

Our curriculum isn't just fun—it's academically rigorous and aligned with CSTA standards, promoting improved grades and understanding.

Improve Skill Acquisition

Beyond coding, DroneBlocks challenges students in unique ways, cultivating invaluable soft skills not easily gained from traditional methods.
Future-Ready Skills
With DroneBlocks, students aren't just coding; they're becoming future-ready, capable of creativity, problem-solving, and effective collaboration.
Meet Innovation Initiatives
DroneBlocks answers the call for STEM advancement with a novel, intuitive platform. It's a fresh avenue to engage learners and prepare them for tomorrow's challenges.
Post-Graduation Success

DroneBlocks doesn't just prepare students for tests; it prepares them for life beyond the classroom.

High Return on Investment

The value extends far beyond the classroom, setting up both teachers and students for ongoing achievement.

Student Success

With ongoing support and development, DroneBlocks enables teachers to keep their teaching strategies fresh and engaging.
Our Programs
Our Products
Programs
Sparking curiosity, one program at a time. Whether students are just getting started or are coding experts, find interactive experiences that resonate with every student.
Products
From classroom-friendly kits to hands-on tools: Explore our hardware, packages, and accessories tailored for the educational journey.
Educator Spotlights
From rural classrooms to bustling city schools, educators are achieving unprecedented engagement and academic excellence. See firsthand how DroneBlocks serves as the catalyst for transformative education.
Support
Questions? Challenges? We're here, always ready to guide. Because when educators succeed, so do students.
Professional Development
DroneBlocks provides professional development opportunities to ensure educators are well-equipped to deliver our STEM curriculum.
Ongoing Support
You're never navigating solo when you're with DroneBlocks. Our extensive support resources and channels are your co-pilot, ensuring a smooth learning journey.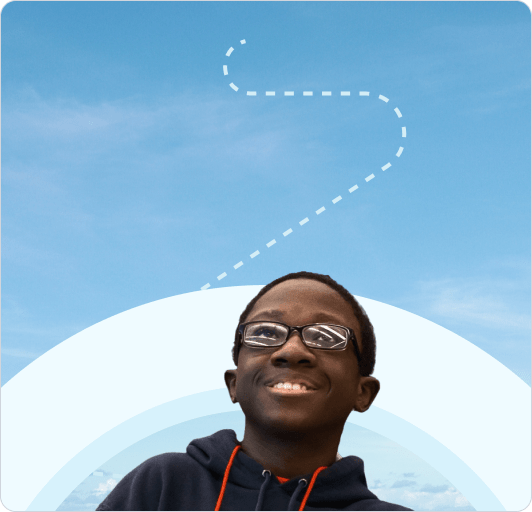 Give Your School District Wings
Talk with DroneBlocks about enrolling your school in the most innovative STEM education programs.